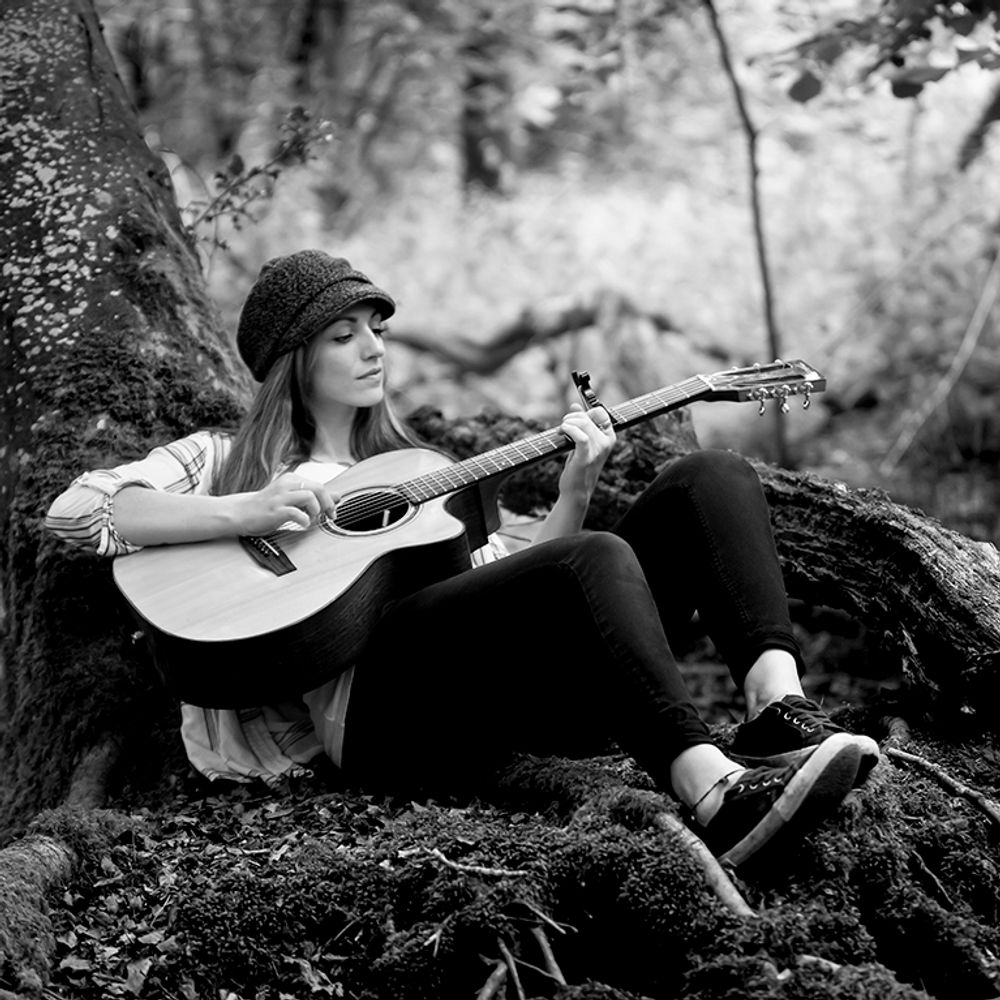 About
Singer-songwriter Roz Firth is known for her percussive-fingerstyle guitar playing, smooth vocal lines and creativity using the loop pedal. Roz is a self-taught guitarist, pianist and drummer with folk, pop, rock & blues influences.
With similarities to the likes of Jon Gomm, Andy Mckee, Trace Bundy & Don Ross, she plays every part of her acoustic guitar with intense intricacy and enthusiasm.

As a solo artist, Roz has performed at the London Acoustic Guitar show, supported Fairport Convention and has played at Henley Festival for BBC Introducing.
Her debut album, Moonflower, showcases her ability to write evocative lyrics, complex guitar parts, exciting piano solos and sublime vocal melodies. Her EP, Journey Through, shows a completely different style with instrumental travel-inspired music from all over the world. Roz has also composed some classical compositions for piano, cello and guitar which highlights her versatility as a musician.
Being a multi-instrumentalist, Roz Firth is a must-see live act, full of unexpected surprises and addictive melodies.